Check out our November newsletter, with news and updates on ongoing projects.
https://mailchi.mp/070760a28417/medic-malawi-november-news
---
Medic Malawi Hosts the Medical Community Of Exeter
About this Event
Medic Malawi is welcoming Exeter medical professionals to join us at Grow Coffee House, Exeter with the ambition to promote the life changing work being undertaken in Malawi through our partnership with St Andrews Hospital and to further deepen its links to the Exeter medical community.
We invite you to come and join us for an evening of guest speakers, networking, great wine and Sharpham award winning cheese.
We are also delighted to welcome Dr Howard Friend as our headline speaker for the evening.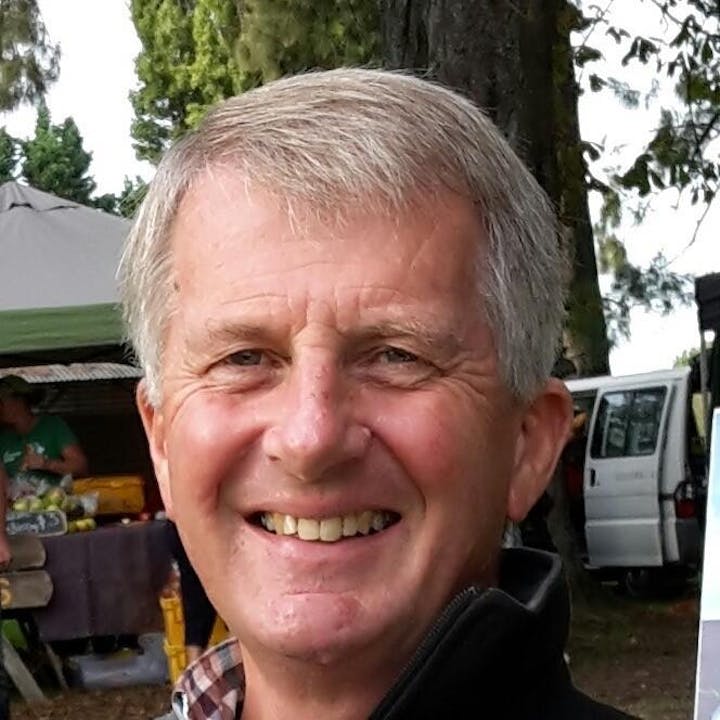 Dr Howard Friend first arrived in Malawi in 1983 to work near Mtunthama, central Malawi. He has spent half his working life in Malawi with his wife and four children at various locations:-Kasungu, Nkhata Bay and Lilongwe, working with the Malawi Government and later as Regional Medical officer for the Foreign Office covering East and Southern Africa. 18 years spent in Africa gives Howard a good perspective on the issues faced in delivering healthcare and development and in medical education in Malawi.
What is Medic Malawi?
Medic Malawi works in partnership with St Andrews Hospital, AMAO Orphanage and the wider community of Mtunthama, rural Malawi. Established in 2001 – Our Mission is to provide quality, accessible, sustainable healthcare for the people in Malawi through partnership with St Andrews Hospital and to create a safe, loving, supportive and sustainable environment for the orphans in Malawi through partnership with the AMAO orphanage.
The statistics of what is being achieved at St Andrews is remarkable and we must continue our relentless efforts to further the life changing work being done on the ground in Malawi:
St Andrews Hospital serves a geographical area of 11300 Km2
60 bed capacity
205 Albino families supported, loved and mentored through the PLA Project
Serves a rural population of 150 000
2200 patients treated so far in 2019 through the ear health outreach clinics
1500 eye surgeries conducted as part of the eye health outreach clinics
5000 patients treated for general eye care as part of the eye health outreach clinics
1374 babies born at the hospital per year
10226 patients being treated per year
426 people support through food support programme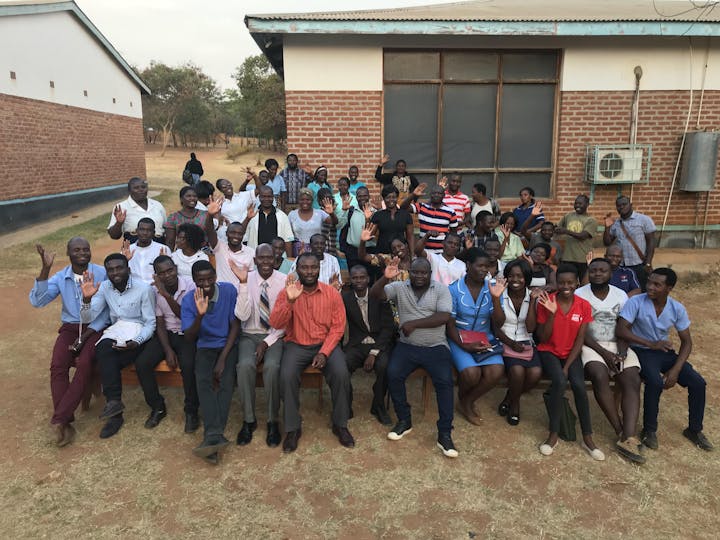 Above – staff team at St Andrews Hospital totalling 116.
Please come along to this inspiring evening and learn about the amazing work going on in Malawi, our mutual interest in the practice of medicine and the life changing impact it can have can further tighten the bonds between Exeter and Malawi.
We look forward to welcoming you.